Back in September, JetBlue invited me to experience JetBlue Getaways, and I had to pinch myself. JetBlue is my favorite airline (is it completely ridiculous to have a favorite airline?) because of the quality of their service (I swear, they have the nicest flight attendants), the snacks (yes, this is a very important factor), and "Even More Space" which is a must if you are tall (and insist on always carrying on like I do.)
JetBlue Getaways is (to use their words, because I really liked them) "dedicated to bringing humanity back to vacation travel by offering a complete vacation experience" (from booking, onboard your flight, to your destination, and your return flight.) They are now offering vacation packages to 85+ destinations and offer exclusive rates and savings on your vacation package.
I said yes immediately (duh!), contracts were signed, and I found myself daydreaming about January (it seemed so far away, back then.) As I'd never been to Turks & Caicos and had always wanted to go, T&C was an easy choice.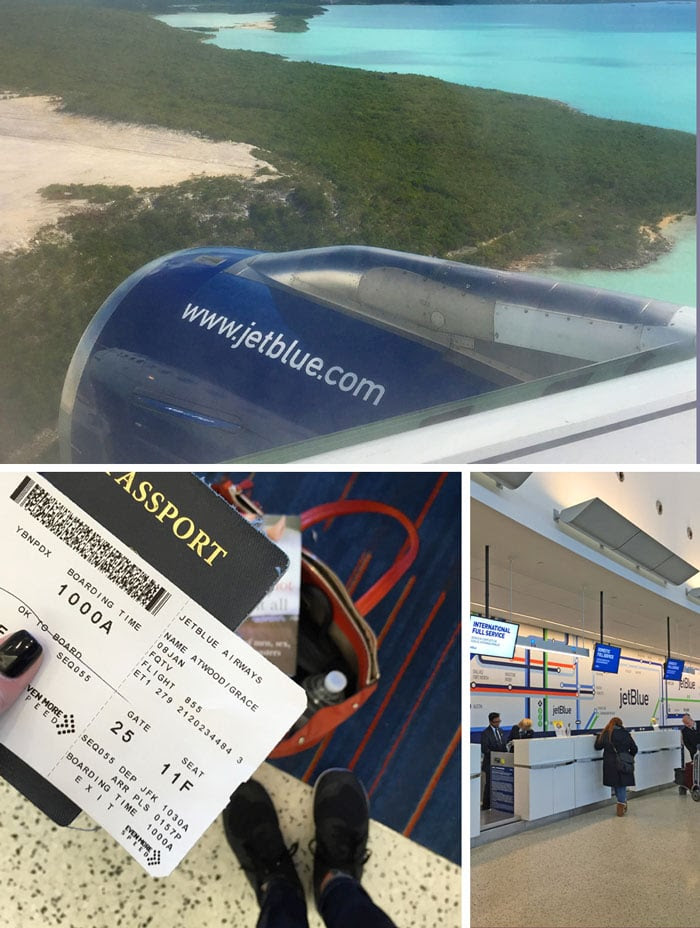 Check in was a breeze using the self-service machines, and because I always carry-on, I cruised right through check in and onto security.
I have to say, for airport terminals, the JetBlue terminal in JFK is so nice. Clean, bright, and happy… (and I have to say it helps that it has a Benefit kiosk and a Ben & Jerry's… two of my favorite things!) There was an actual bar at my gate, and were it not so early in the day I would have most definitely sat and enjoyed a cocktail prior to boarding.
A few hours later, I was at my resort. JetBlue put myself and my friend Alex up at the Seven Stars Resort in Grace Bay. I was blown away by the resort… and our suite! Overlooking the ocean, with a giant balcony.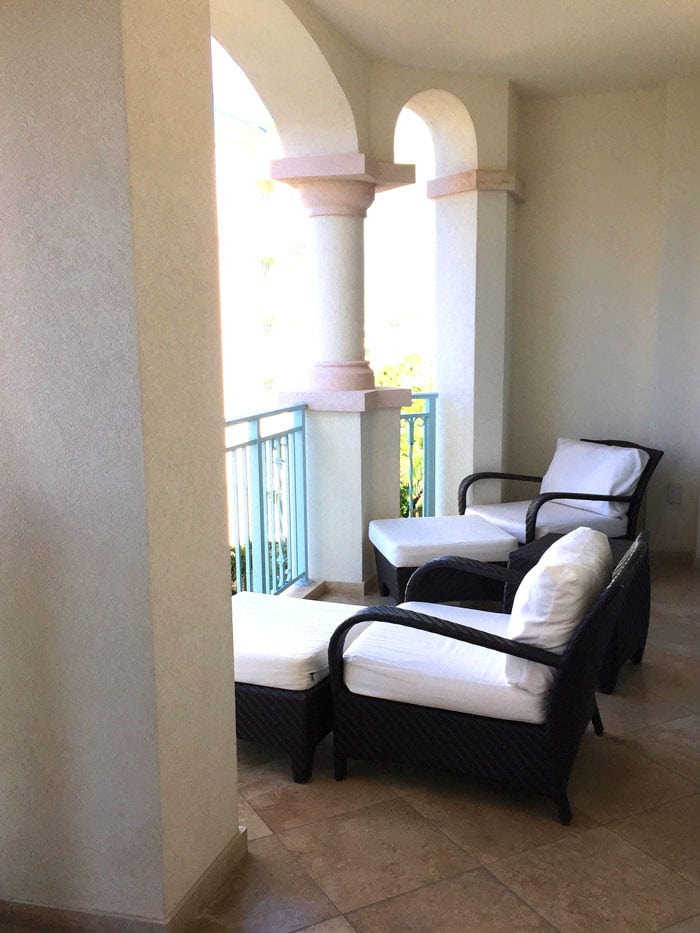 I arrived in the early afternoon and spent the afternoon by the pool, just reading (this book is incredible, for the record) and relaxing. I was by myself as Alex couldn't make it til Friday and I have to say, it was kinda nice just having some alone time to do nothing/speak to no one/soak up the sun!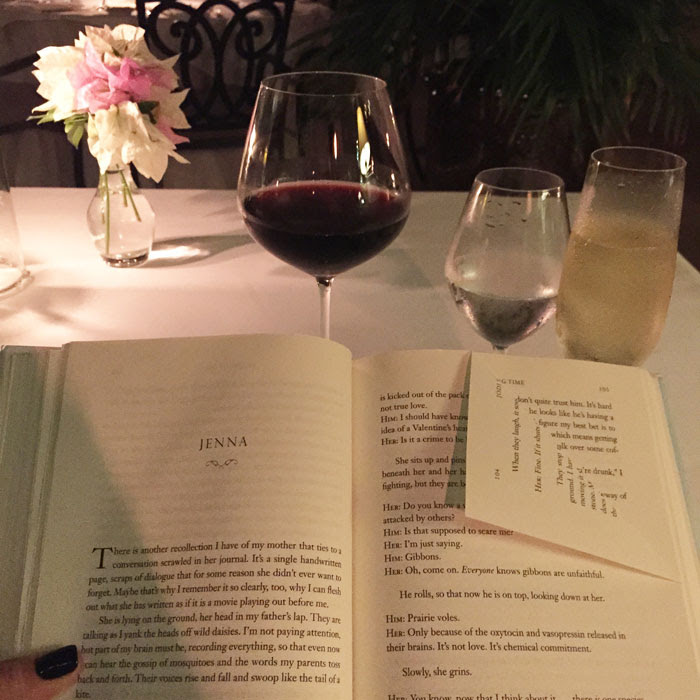 On Thursday evening (after a long, leisurely bath in my ginormous tub), my book and I had a lovely dinner at Seven, the resort's fine dining restaurant. If you've never eaten at a fine dining restaurant by yourself, I recommend trying it sometime! I had two appetizers for dinner… a delicious tomato salad and truffled mushroom ravioli. Both were majorly delicious. The service was exceptional. In between each course they brought out little treats and palate cleansers, and with dessert they brought the most delicious coconut truffles. I love when you get little surprises (i.e. more food — insert pig emoji here) at nice restaurants!
I woke up the next day and did a little work on the balcony and then spent the day at the beach. Times were very tough.
Once Alex arrived, we went to the hotel's beach deck and had a little white wine. From there, we ventured off of the resort for dinner at Anacoana. If you visit Turks & Caicos I highly recommend checking it out – it's a fun spot and the infiniti bar is really cool. We both had the lobster and it was absolutely delicious!
We spent the entire next day at the pool (more reading, more relaxing!) and then went to the Bay Bistro for dinner. The food here was incredible… especially the appetizers! The coffee rubbed tuna was my personal favorite, as was the lobster tart (pictured above.) Both were majorly yummy.
The next day was more of the same… lounging, reading, swimming, relaxing… I noticed that I didn't feel stressed out, which felt pretty good. Sadly, it was nearly time to return home!
But first… coconuts! I love coconut water and nothing says vacation quite like drinking straight out of a coconut!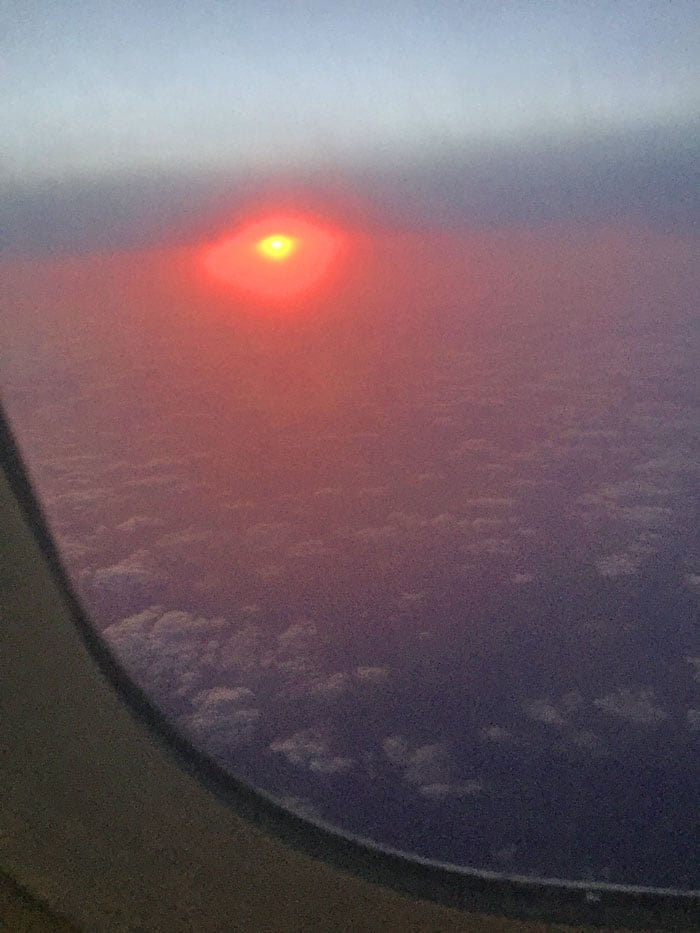 Planning your own trip? An abridged guide!
Flight/Hotel: Seven Stars Resort, booked through JetBlue Getaways!
Restaurants: Seven at the Seven Stars // Anacoana // Bay Bistro // Coco Bistro (I was bummed that we couldn't get a reservation here — if you plan a trip to T&C, book this one in advance and then tell me all about it!) // Da Conch Shack (we did not go here either but I've heard it's amazing for lunch!)
Tours/Things to Do:  Cave Tour (really wanted to do this!) // Horseback Riding in the Ocean (I don't ride, but this looks so cool!)
A huge thank you to JetBlue Getaways for an incredible trip!